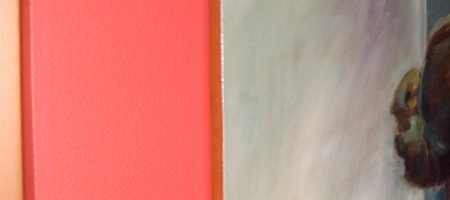 Legalities 11: Questions About Contract Language
A "contract" is a legally enforceable agreement between two or more people or entities ("parties") for an exchange between them. Usually, one party provides goods or services, and the other pays for them. The contract describes all the "terms and conditions" relating to the exchange, including promises and responsibilities of each party. Contracts can be oral or written, but its best to have written contracts to avoid arguments over what was said.
I think the best policy for graphic artists is to have and use your own contract forms as much as possible. The GAG Handbook is a good source of appropriate contract forms. You can use these as a basis for your own contracts, but I would strongly advise consulting with an attorney to ensure that they are appropriate for your particular business. If you need to negotiate to revise a boilerplate contract from your client, your revisions can be guided by your own form.
Unfortunately, contract language is often awkward, verbose and confusing. This is because the language needs to be as legally precise and comprehensive as possible, to avoid any misinterpretations of purportedly ambiguous provisions. If you have trouble understanding a contract provision, or if you have a dispute with your client about language in the contract, it is important to get the advice of an attorney. Laws of contract enforcement and interpretation can be complex, and they vary from state to state. One consistency, however, is that you generally can't avoid a contract provision because you didn't understand it when you signed the contract.     
Q. I have self-published some of my photographs in a book, and I'm looking at Amazon Advantage as a way to market the book. In Amazon's agreement it states: "Legal title to the Copy will transfer to us at the time we purchase the Copy from you." Am I giving up any rights or does this just refer to the copies they purchase from me to sell, and not the actual title of the book?
A. Not to worry. As defined in the Amazon Advantage Membership Agreement, a "Copy" of your product (your book in this case) is distinguished from the capitalized term "Title." "Title" here means the intellectual property comprising your book, e.g., not the title of the book, but your copyright in the images and text. "Copy" is just one of the physical, tangible items, or published copies, of the book. "Legal title" in the language you've quoted uses a different meaning of "title" (lower-case): it refers to property ownership of tangible things. So this part of the agreement is merely saying that when Amazon gets an order for your book, it will buy one of the books in its inventory from you, and at that point, Amazon legally owns that particular book (it needs that ownership in order to sell the book in turn to its customer). The transfer of legal ownership of that particular book doesn't give Amazon any rights to the copyright or any other intellectual property comprising your book.   
This is a good example of how contracts need to be read with understanding of conventions that are peculiar to legal writing. Contracts can use words from the English language in specific, defined ways that are different from normal meaning. Any time you see a capitalized word in a contract, it indicates that for the purposes of the contract, that capitalized term has a specific definition. You can find that definition where the capitalized term first appears in the contract, usually in quotes. (In this example, "Title" and "Copy" first appear and are defined in the first paragraph of the Amazon Advantage Membership Agreement.) Anytime you see that capitalized term elsewhere in the contract, it means the specific definition given to it in that contract, and not its generic meaning in normal parlance. If you see the same word in lower case, it has the normal dictionary meaning and not the defined capitalized meaning.
To view the Amazon Advantage Membership Agreement, go to www.amazon.com, click on "Sell your stuff," then "Advantage," "Read more about the Advantage Program," and finally, "Membership Agreement Instructions & Rules."
Q. I just sold an illustration to a magazine. Along with my payment was a letter. Can you clarify this non-compete clause for me? "A check is enclosed for a one-time use of your work. Since we buy only one-time rights you are free to sell these to any non-competing publication at any time." How do I determine which publications are non-competing?
A. Unless you have a definition of this term somewhere in the letter or a contract with the magazine, I would say this phrase is too ambiguous to give you clear notice of what is intended. You should ask the magazine to identify what it considers to be "non-competing publications." A list of their competitors' magazine titles would be best.
Also, you might want to clarify whether online publication is covered under the "one-time use" it bought, and whether it considers any online sites to be a competing publication.
Finally, be sure you register your copyright in the illustration. If another publication copies it without your permission, this magazine's copyright may not cover your work. See Legalities 1.
Q. One legal issue I would like to see more commentary on is the dreaded indemnification clause. I hate signing contracts with such sweeping ones. If I question or protest, I so often hear "No one has EVER complained about this . . ." and many people don't seem to understand what they mean. I really worry as a sole proprietor (which means my personal assets are at risk) to be signing a promise to indemnify a huge corporation in the case of any claim brought against them for any reason relating to the work I'm doing for them. This is especially true when the client is providing photo reference to be used for creating an illustration, and they don't have the rights to use the photo.
Q. Is it standard for me to agree, in my contract, to indemnify the client against all lawsuits, court costs, settlements, etc, even in the case that it is proven that I haven't breached my warranty? I get that I would be accountable should the verdict say that I breached my warranty to the client, but as it reads now, I'm also financially responsible for taking on fraudulent claims, even though the client gets to pick the lawyers, decide when to settle, etc.
A. In contracts, "warranties" are legal promises one party makes to the other, a "breach" means you've violated a promise or obligation under the contract, and "indemnification" means that one party protects the other from legal claims that might be made against it. If such legal claims happen, the indemnifying party pays for the legal defense and any damages or settlement amounts to resolve the claim on behalf of the party being indemnified. Such terms are necessary in contracts for artistic services because infringement claims can be made against all parties involved in producing or marketing the accused artwork. For example, suppose a website design firm hires an illustrator to create illustrations for the firm's new website for its client X. If someone claims that illustrations are unauthorized copies of his work, the illustrator, the design firm, and client X can all be sued for the infringement. Client X will want warranties and indemnities from the design firm to protect it from such claims. The design firm in turn will want warranties and indemnities from the illustrator.
It is important to read such clauses carefully, and to make sure that you are not signing an inappropriately broad warranty or indemnity. It is pretty common in client boilerplate contracts to see sweeping indemnification language that requires the artist to indemnify the client against all possible legal claims, but I agree that its unfair. Whenever possible (which generally means when the artist has sufficient bargaining power) I negotiate to have such language changed to more fairly reflect the artist's actual responsibility to provide original work. A legal claim of infringement that happens because you knowingly copied someone else's images should be your responsibility. However, given the disparity in the economic status between you and your client, the client should bear the burden of any unforeseen legal claims that you could not prevent, including claims of infringement that turn out to be unfounded. Large or famous corporations are often targets of fraudulent claims simply because people believe they can extort hefty nuisance settlements (where corporations pay to settle a case to get rid of the lawsuit even if the claims are unfounded). And obviously, any claims related to materials your client supplies should be the client's responsibility.
Here is a sample warranty and indemnity provision that appropriately allocates the legal risks between a graphic designer and her client (in this context, "Deliverables" has been defined as the final work product delivered to the client, and "Services" has been defined as the design services to be provided under the contract that will result in the Deliverables. If the designer has hired an illustrator, the illustrator is one of the "assigns" mentioned in the first sentence).
Warranties and Indemnification
1. By Designer.
Designer warrants and represents that the Deliverables are original to Designer or her assigns, and to the best of her knowledge, do not violate the copyright, trademarks, publicity or privacy rights of any third parties. Designer shall defend, indemnify and hold harmless Client from any damages, costs, expenses, and attorneys' fees incurred by reason of any breach of Designer's warranties provided herein. EXCEPT FOR THE EXPRESS WARRANTIES STATED ABOVE, DESIGNER MAKES NO WARRANTIES WHATSOEVER. DESIGNER EXPLICITLY DISCLAIMS ANY OTHER WARRANTIES OF ANY KIND, EITHER EXPRESS OR IMPLIED, INCLUDING BUT NOT LIMITED TO WARRANTIES OF MERCHANTABILITY OR FITNESS FOR A PARTICULAR PURPOSE.
2. By Client.
Client represents, warrants and covenants to Designer that (i) Client owns all right, title, and interest in, or has full and sufficient authority to use in the manner contemplated in this Agreement, all of the materials provided by Client for reference or incorporation into the Deliverables ("Client Content"), (ii) use of the Client Content in connection with this project does not and will not violate the rights of any third parties, including without limitation trade secrets, trademarks, publicity, privacy, copyright and patents, (iii) Client shall comply with all applicable foreign, federal, state and local laws and regulations as they relate to Client's use of the Deliverables, including but not limited to, all advertising laws and regulations, consumer protection laws and any laws or regulations relating to websites and electronic commerce. Client shall defend, indemnify and hold harmless Designer from any damages, costs, expenses, and attorneys' fees incurred by reason of any breach of Client's warranties provided herein.
Depending upon whether you are negotiating to revise an existing boilerplate contract, your provisions may be worded differently. The main point is to ensure that your warranty is limited to knowing infringement, and your indemnity is limited to a breach of that warranty. It is important to get the advice of an attorney about any disputed contract language, but especially if you are having issues around these provisions.
Q. In business contracts, I often see certain language put in all caps. I hate the way that looks aesthetically. What is the reason for this? When I prepare my own contracts, can I just use normal type instead?
A. As in my example above, the all caps formatting is usually seen in connection with disclaimers of warranties or liabilities. Legally, certain types of warranties are implied into every contract unless they are explicitly disclaimed. Also, certain types of foreseeable but indirect liabilities can be incurred from breach of contract obligations. The parties to the contract can explicitly disclaim such warranties and liabilities, but court decisions have held that such contractual disclaimers are not effective unless they appear significantly more prominently than the rest of the text in the contract. The conventional way to comply with these decisions is to use all caps. Some contracts use all caps and boldface. Boldface alone may also be acceptable. In any event, it is very important NOT to put this type of language in the same style text as the rest of the contract language.
Limitations on Liability provisions are especially important if you are working in website design. They give you protection against liability for lost functionality of the website. Typically, they include a cap on damages. Here is an example:
Limitations on Liability.
THE MAXIMUM LIABILITY OF DESIGNER, ITS DIRECTORS, OFFICERS, EMPLOYEES, AND AFFILIATES, TO CLIENT FOR DAMAGES FOR ANY AND ALL CAUSES WHATSOEVER, AND CLIENT'S MAXIMUM REMEDY, REGARDLESS OF THE FORM OF ACTION, WHETHER IN CONTRACT, TORT OR OTHERWISE, SHALL BE LIMITED TO AN AMOUNT EQUAL TO THE TOTAL FEES PAID BY CLIENT TO DESIGNER HEREUNDER. IN NO EVENT SHALL DESIGNER, ITS DIRECTORS, OFFICERS, EMPLOYEES, AFFILIATES, LICENSORS AND SUPPLIERS, BE LIABLE FOR ANY LOST DATA OR CONTENT, LOST PROFITS, BUSINESS INTERRUPTION OR FOR ANY INDIRECT, INCIDENTAL, SPECIAL, CONSEQUENTIAL, EXEMPLARY OR PUNITIVE DAMAGES ARISING OUT OF OR RELATING TO THE DELIVERABLES OR THE SERVICES PROVIDED HEREUNDER, EVEN IF DESIGNER HAS BEEN ADVISED OF THE POSSIBILITY OF SUCH DAMAGES, AND NOTWITHSTANDING THE FAILURE OF ESSENTIAL PURPOSE OF ANY LIMITED REMEDY.
– – – – –
You are invited to send in questions for consideration in upcoming Legalities columns. Please send your questions to legalities@owe.com.
– – – – –
Legalities is a service mark of Linda Joy Kattwinkel. © 2005 Linda Joy Kattwinkel. All Rights Reserved. The information in this column is provided to help you become familiar with legal issues that may affect graphic artists. Legal advice must be tailored to the specific circumstances of each case, and nothing provided here should be used as a substitute for advice of legal counsel.
See the index of previous columns for more answers to your questions.